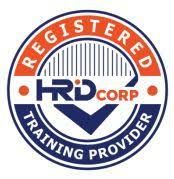 Accredited
Assisting your course to be HRD Corp Accredited & employee in retraining and up skilling their employees in line with their operational and business needs.
If you want to be HRDC accredited, Click to Apply
Step 1 : Look for 100% HRD Corp Claimable Program
Step 2 : Consult Your Company HR & Refer them to be in touch with us for communication.
Application Process
Step 3 : We will assist in Your Application Process & have you join the training program on time.
STRATEGIES YOUR BUSINESS FOR THE FUTURE
Join us and make your company a better place.