Centralized platform to get your warehouse ready for B2B & B2C commerce day 1
Maximize warehouse efficiency
Manage 100% error-free inventory levels, seamlessly process B2B & B2C orders, and ensure best productivity from your operations team to maximize efficiency.

Minimize manual processes
Automate your processes to get more done with your existing resources, assets, and teams. No additional investments required in hard-assets.

Manage warehouse on-the-go
Manage all your warehousing operations on multiple devices, so you can be always connected to your warehouse anytime, and anywhere.

Get complete business control
Get complete visibility and control for your end-to-end logistics operations aligned with your multichannel selling operations and processes.

Experience total
traceability
Track every stock move with Total's unique double-entry inventory system.
Track every stock move from purchase to warehouse bin to sales order. Trace lots or serials upstream or downstream from anywhere in your supply chain.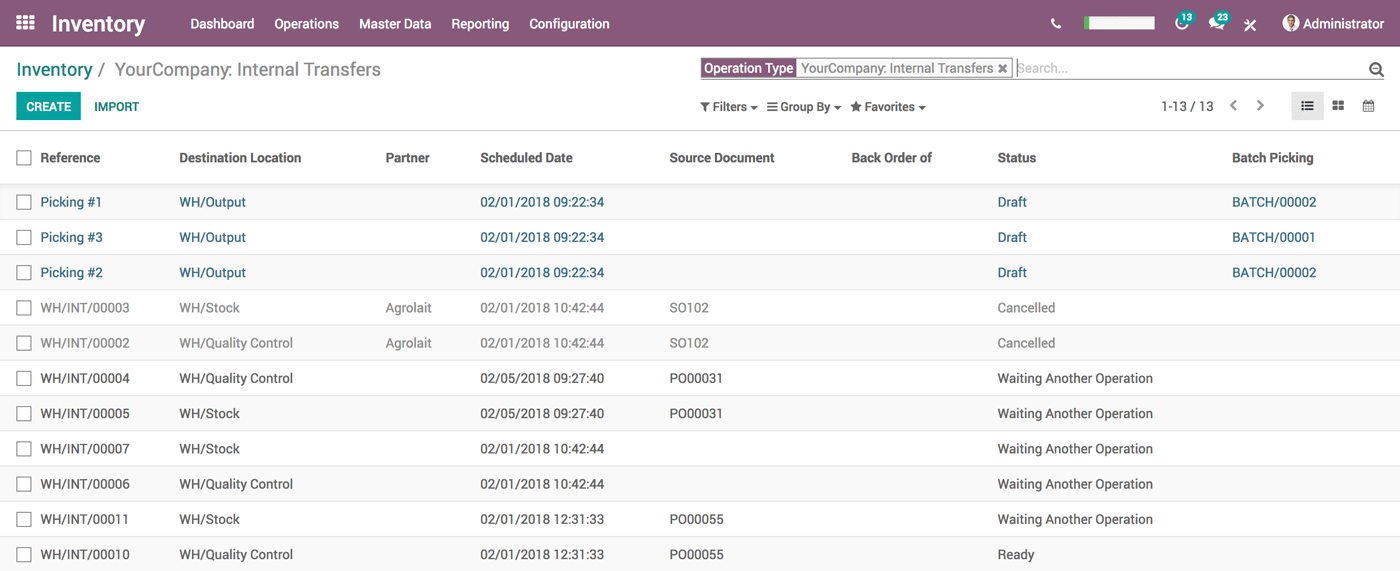 Fully integrated with Total Apps

Sales
Automatically update your stock levels and forecast quantities based on quotations and sales orders.


Purchase
Automate RFQs and POs based on minimum stock or sales orders and keep track of incoming shipments.


Accounting
Skip the data entry. Odoo Inventory is fully integrated with Odoo Accounting, so stock movements hit your books in real time.

STRATEGIES YOUR BUSINESS FOR THE FUTURE
Join us and make your company a better place.